Consulting and Copywriting
For Enterprise Technology Companies
Forensic customer profile
We help you get to know your customers — deeply — so together we can put them at the heart of your marketing, 
Customer-led messaging
The customer experience begins the moment your target audience lays eyes on your brand. Message like you mean it.
Editorial planning
Guide your audience with a Customer Journey Content Calendar, or capture demand from search with a Demand Map.
Conversion content writing
Turn your content into a conversation with our conversion content writing services.
For Mid-Market & Large Enterprise
Marketing content writing
Connect like a human and convert more leads with your content.
White papers
E-books
Infographics
Articles
Campaign writing
Launch high performing demand-gen campaigns at speed.
Emails
Landing pages
Nurture email sequences
Ad copy
Email sequence storyboarding
Get more clicks on your emails, increase your lead scores, and make a real connection with a lead nurture email sequence storyboard that makes your customer the hero of their own journey.
Sales enablement content
Help your sales team turn those qualified leads into happy customers with top-notch sales enablement content.
Jessica came highly recommended — but of course, it's always interesting when you bring someone new on board to work on your projects. I was thrilled to find that she was quick to respond, enthusiastic, and had an uncanny ability to grasp and tackle complex projects. Especially since my team digitally supports an abundance of SAP products and initiatives!
Olivia Romalis
Digital marketing content specialist at SAP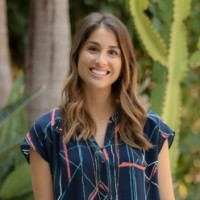 To this day, some of revVana's highest performing content assets are the ones that Jessica planned and wrote for us two years ago. In fact, the most recent company that signed up as a revVana customer specifically referenced one of the white papers in the sales conversation. Horizon Peak's approach with content simply works.
Stephanie Webber
Marketing lead, revVana