You're an authority in your industry. Horizon Peak helps you turn that authority into real relationships with your target audience. Discover how we're better together.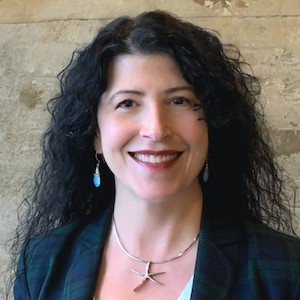 We got 2,550 registrations for the webinar, 780 live attendees and 77 live questions. Thanks for your exceptional work on the email invites, Horizon Peak!
Leah Walling
Senior Manager, Global Demand Generation at SurveyMonkey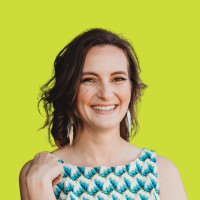 Oh my goodness. This landing page copy is great! I'm really grateful for Horizon Peak's Content on Demand service. Sometimes we're just way too close to our own "stuff" to be able to be objective. The new landing page was so well researched and turned around quickly, so we can test it and see results faster. Thank you so much for the attention to detail and bringing in all of the conversion elements we were missing.
Nathalie Lussier
Founder at AccessAlly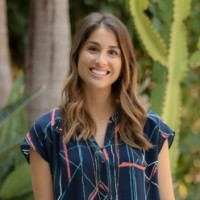 Horizon Peak recently helped us plan an email campaign to re-engage cold leads. The campaign not only revived a lapsed opportunity, it also led to the customer DOUBLING the subscription and the number of seats they had originally wanted. Jessica and her team always deliver stellar work, but this result is even more than we hoped for!
Stephanie Webber
Marketing lead, revVana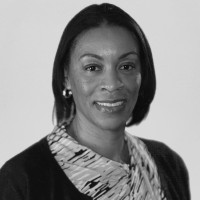 A colleague I deeply respect recommended Jessica and her team at Horizon Peak to help us with our email marketing campaigns. Not only was Jessica able to help us map out new, more personable, story-driven email nurture sequences, but she also helped us execute with top-notch copywriting. She made an effort to get to know our audience deeply, study analytics from previous campaigns, and use that insight to make sure our new campaigns were set up for success. It's been a collaborative partnership between our team and Horizon Peak from day one. Jessica is very proactive in her approach — she keeps us on track, so I never have to worry about missed deadlines or anyone getting sidetracked. If you're a technology marketing leader looking for a trusted content partner genuinely invested in your success, I highly recommend talking to Jessica at Horizon Peak. She puts effectiveness first and foremost; best of all, she makes your life easier.
Keshila Vallot Shannon
SVP, Head of Marketing, Lever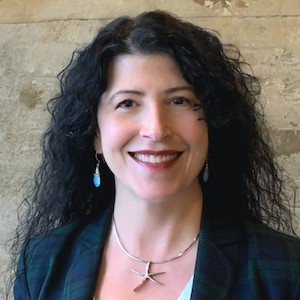 If you are resource-constrained or have a competency gap in your content marketing or demand generation copy writing function, and need to quickly and successfully build a center of excellence or address a business pain, then Jessica Mehring of Horizon Peak Consulting is THE answer to your problem. I have worked with Jessica at both Cohesity and Medallia, and she is the absolute BEST copy writer I have ever hired. Why?
Quality:
Key messages were clearly, and compellingly, articulated. CTAs were attention-grabbing and drove action. Conversion rates were excellent. She adjusts her copy writing style and format for each content type or channel to achieve the best results and meet the needs and desires of the audience.
Approvals were much faster and more efficient, especially when working with my stakeholders (CMOs, VPs, Directors). Because of her extreme competence and professionalism, she saved us all a lot of time and pain, delivering the quality our campaigns and programs demanded. My stakeholders were impressed, and she made me look great in their eyes.
Effortlessly Easy to Work With:
Fast, efficient process for me to provide inputs, and super-fast turnaround – with no compromise in quality. Provides easy-to-use templates to fill out. Asks smart, simple clarifying questions when needed. Extremely responsive with fast, accurate edits. Sees the big picture when working on a campaign and coordinates and orchestrates all copy pieces to seamlessly work together throughout the customer journey.
Versatile:
Excels in all forms of copy – conversion/ad copy, email copy, landing page copy, webpage copy, short-form and long-form.
Great Person:
Honestly, your job is hard enough, and when you're able to work with people who are enjoyable and fun, it makes your job that much easier and less stressful. Jessica is a terrific person who feels like she's an integral member of your team and with whom you'd actually want to spend time with on a personal level.
Leah Walling
Senior Manager, Demand Generation, SurveyMonkey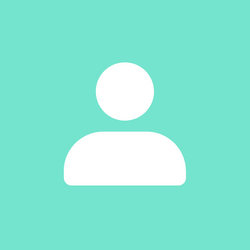 Jessica has helped us dramatically improve the results of our email nurture programs and quickly boost our webinar registration rates — but there have been even more benefits from our work together that I didn't expect. My team now has copy that demand gen, product marketing, and our CMO love. We've gained a reputation for delivering high quality, high performing work — our stakeholders trust us, so they no longer feel they have to review every bit of copy. Jessica is scientific in her approach, easy to work with, and she quickly grasps our products and messaging. Working with her and her team continues to be an amazing experience.
Director, Global Campaigns
Enterprise data management software company
A trusted partner highly recommended Jessica and her team at Horizon Peak, and when I found out they had strategic marketing experience in my more technical niche, I was all in.
Before I started working with Jessica, I had a lot of doubts in our marketing execution. I felt like we were coming up short before we even began. Now I'm so much clearer on our ideal customer, how they think, what's important to them, and what they really want from us — and we have a strategic marketing plan that I'm 100% confident in. Our new marketing plan just FEELS so much better to me!
Jessica always meets me where I'm at — whether I'm feeling confident about something or entirely unsure — and gets me where I'm trying to go. She's a total pro who understands the importance of strategy and that it's meaningless without meticulous execution. I'd recommend Horizon Peak to other leaders in a heartbeat.
Erin Koss
CEO, Syte Consulting Group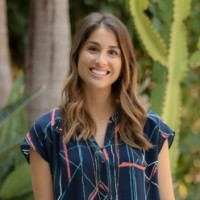 To this day, some of revVana's highest performing content assets are the ones that Jessica planned and wrote for us two years ago. In fact, the most recent company that signed up as a revVana customer specifically referenced one of the white papers in the sales conversation. Horizon Peak's approach with content simply works. I'm so excited that we're going to be working with Jessica and her team again on a new collection of marketing and sales enablement content. I can't wait to see the results!
Stephanie Webber
Marketing lead, revVana
Jessica came highly recommended — but of course, it's always interesting when you bring someone new on board to work on your projects. I was thrilled to find that she was quick to respond, enthusiastic, and had an uncanny ability to grasp and tackle complex projects. Especially since my team digitally supports an abundance of SAP products and initiatives!
Olivia Romalis
SAP, Digital marketing content specialist
An absolutely killer content creator, Jessica has mastered the art of long form. She's not just a great writer. (But, yeah, she is that.) She's also extraordinarily good at making complex subjects relatable, which is why her work in the tech space is second to none. Hire her. I do.
Joanna Wiebe
Co-Founder, Copy Hackers and Airstory
Jess is the most persuasive technical copy writer on the planet. Within the first 30 days, we could directly attribute $27,000 in new revenue to leads that came from the content she helped us write. She has a deep knowledge of the IT industry and can take our jargon, technical speak and rough diamond ideas and polish the whole lot up into something that our audience actually enjoys reading. She's changed the content marketing game for our SaaS business — and best of all, she made it easy and fun.
[As for the new onboarding email sequence she helped us write,] our open rates used to drop right off from 31% for the first email down to as low as 7% open rate near the end of the series. Now our open rate is really consistent with almost no drop off over the core 7 emails. And the click-through rate has tripled! Not to mention, we experienced a 32% surge in self-service revenue after we implemented the new email series.
Millie Blackwell
President and Co-founder, Showcase Workshop
To say Jessica is a talented copywriter would be an understatement. She is awesome. With Jessica's help, our blog posts and e-books are regularly hitting the first page of Google Search, and our email list is growing steadily.
Not only are we seeing amazing results from the content she writes for us, but I don't have to spend my precious time editing her work or checking in on her. Her writing is impeccable, and she never misses a deadline. Plus, she brings knowledge and ideas to the table that we would have never thought of — this is what you want in a copywriter. As a busy business owner and founder, this has been such a relief.
Tim Eisenhauer
President and Co-founder, Axero
A blog post Horizon Peak wrote for us in January 2017 is still to this day one of the top 3 drivers of traffic to our software company's website.
Millie Blackwell
President and Co-founder, Showcase Workshop
Our industry is complex and highly technical, and we were hesitant to work with a content writer with no stormwater management expertise. But Jessica and Horizon Peak came highly recommended, and she put our worries to rest during our first conversation.
Recently Jessica has helped us produce two excellent case studies. Her ability to clearly and succinctly tell our clients' stories is impressive. She grasped the challenges and solutions quickly, and wrote about the technical concepts with incredible accuracy. Plus, she pulled some really exciting soundbites for us to use from the interviews she did with our clients. Thank you for your help, Horizon Peak!
Lauren Alexander
VP of Marketing and Demand Generation, Mapistry
When I hire a new copywriter, there is always a slight hesitation because I'm just not sure they're going to understand the subject matter, and I'm not sure their tone will reflect the company (ours or our clients') accurately. In Horizon Peak's case, Jessica came highly recommended by Joel Klettke, so I didn't hesitate as much.
Though I expected Jessica to be a high-caliber consultant and writer, I was happy to discover she and her team have a solid beginning-to-end process as well. But after first working with her on a white paper project, what made the biggest impression on me were three things: 1) the enthusiasm with which she approached the rather complex subject, 2) her transparency and communication, and 3) the research she and her team did to make the white paper as in-depth and authoritative as possible. Our (large and very particular) client was thrilled with the results!
Mike Robertson
Vice President, Sales, Ravenshoe Group
In the time we've worked together, the number of SnapApp blog subscribers has tripled. Collaborating with Jessica has helped us achieve more authority with in-depth posts. Together we've also advanced our content strategy and developed an editorial style that demonstrates our expertise. From the moment I was introduced to her, I had no hesitations working with Jessica. She's adaptable and had a solid understanding of what we needed to do to achieve our goals.
Dan Trefethen
In my time as head of copy at Infusionsoft, Jessica Mehring was my go-to contractor for all copywriting needs. Her extensive writing credentials in SaaS and tech, her qualifications as a conversion optimization expert, and her ability to work with any member of the team — from junior coordinators to senior leaders — positioned Jessica less like a vendor and more like a natural extension of my team. She has a knack for nailing brand voice and connecting with an audience on the first go, providing tremendous value and efficiency to my company. I recommend Jessica without hesitation for any copywriting needs and would hire her again in an instant. She's an absolute joy to partner with!
Jessica and I actually work together on quite a few client projects. She is an absolute wiz at B2B copywriting. I often get things from her and don't have to touch a word.
Maggie Patterson
CEO, Maggie Patterson Connumications and CMO of Scoop Industries